Items filtered by date: June 2021
Tuesday, 08 June 2021 00:00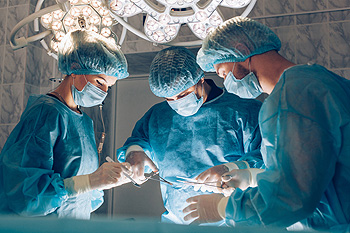 Many babies are born with flat feet. There are patients who have no symptoms of flat feet as daily activities are easily accomplished. If the condition is severe, surgery may be a necessary remedy for permanent relief. Some of the symptoms that can be associated with this condition often include pain and discomfort in the heel and arch area and the foot may appear to be swollen. There is a procedure known as arthrodesis that involves fusing the bones in the foot together. This can be helpful in reducing severe pain and discomfort. Another form of surgery is performed by placing a wedge on the center of the foot. If you are afflicted with flat feet and have any pain associated, please consult with a podiatrist to learn the various treatment options that may be right for you.
Foot surgery is sometimes necessary to treat a foot ailment. To learn more, contact Dan Kirk, DPM of Bluffton Foot & Ankle. Our doctor will assist you with all of your foot and ankle needs.
When Is Surgery Necessary?
Foot and ankle surgery is generally reserved for cases in which less invasive, conservative procedures have failed to alleviate the problem. Some of the cases in which surgery may be necessary include:
Removing foot deformities like bunions and bone spurs
Severe arthritis that has caused bone issues
Cosmetic reconstruction
What Types of Surgery Are There?
The type of surgery you receive will depend on the nature of the problem you have. Some of the possible surgeries include:
Bunionectomy for painful bunions
Surgical fusion for realignment of bones
Neuropathy decompression surgery to treat nerve damage
Benefits of Surgery
Although surgery is usually a last resort, it can provide more complete pain relief compared to non-surgical methods and may allow you to finally resume full activity.
Surgical techniques have also become increasingly sophisticated. Techniques like endoscopic surgery allow for smaller incisions and faster recovery times.
If you have any questions please feel free to contact our offices located in Bluffton and Celina, OH . We offer the newest diagnostic and treatment technologies for all your foot and ankle needs.
Read more about Foot Surgery
Tuesday, 01 June 2021 00:00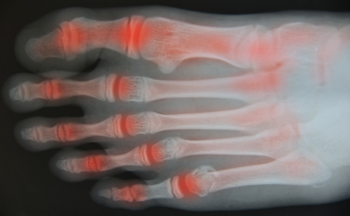 Osteoarthritis, the type of arthritis that is associated with aging, can affect any joints in the body, including the big toe joint. As we age, the cartilage that lines joints breaks down due to wear and tear, causing symptoms such as swelling, pain, and stiffness in the affected joints. Osteoarthritis in the big toe can cause tenderness, achiness, and joint pain in the toe in its initial stages. As the arthritis progresses, you may also begin to feel burning or nerve pain in the toe. The symptoms are typically present at rest, and particularly after long periods of sitting or inactivity. Arthritis can also lead to excess bone growth in the big toe, causing the joint to fuse and become immobile. If you have symptoms of arthritis in your toes, please see a podiatrist for treatment.
Arthritis can be a difficult condition to live with. If you are seeking treatment, contact Dan Kirk, DPM from Bluffton Foot & Ankle. Our doctor can provide the care you need to keep you pain-free and on your feet.
Arthritic Foot Care
Arthritis is a joint disorder that involves the inflammation of different joints in your body, such as those in your feet. Arthritis is often caused by a degenerative joint disease and causes mild to severe pain in all affected areas. In addition to this, swelling and stiffness in the affected joints can also be a common symptom of arthritis.
In many cases, wearing ill-fitting shoes can worsen the effects and pain of arthritis. Wearing shoes that have a lower heel and extra room can help your feet feel more comfortable. In cases of rheumatoid arthritis, the arch in your foot may become problematic. Buying shoes with proper arch support that contour to your feet can help immensely.
Alleviating Arthritic Pain
Exercises that stretch the foot can prevent further pain and injury and increase mobility
Most of the pain can be alleviated with anti-inflammatory drugs, heat, and topical medications
Massages can help temporarily alleviate pain.
It is best to see your doctor for the treatment that is right for your needs and symptoms. Conditions vary, and a podiatrist can help you determine the right method of care for your feet.
If you have any questions, please feel free to contact our offices located in Bluffton and Celina, OH . We offer the newest diagnostic tools and technology to treat your foot and ankle needs.
Read more about Arthritic Foot Care